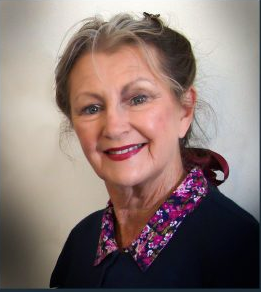 Hello there,
I am delighted that you have taken the time to pop into my website and looking further to learn a little more about me - so a big thank you from me. Here I am at nearly 70 years old wondering with utter bemusement how the hell did I get here so fast - where did all the years go past so quickly. But anyway, I continue to look at my life ahead with the same enthusiasm I have always had - that there's still so much more to do, to experience and to learn with determination to do it all - well, as much as I can.
I'm not famous in anyway nor that well known but that's okay because I'm known well enough amongst my family and friends and that, right now, is more important to me. Maybe one day....

This ability for drawing, colouring and painting started in my junior years at school, in fact though, to the detriment of my written work because I spent so much time deeply involved in perfecting my drawings in all subjects from History, Geography to Science and Biology that the written work completely lost importance. But in truth, what I didn't learn in school I certainly made up for in life and quite happy with that.
So how did I get into photography so earnestly?

Let me first say that my interest in photography started at a very early age of about 8 years - my father was a proficient photographer developing all his images in his own darkroom and I found the whole process fascinating and sparked off my interest. So he bought me my first camera - an Agfa Box Camera which I still own with film inside waiting for an opportunity to use it again - for fun.
Years onward and now married, we bought ourselves a Ricoh 35mm Instant camera which proved to be a little gem as I captured some wonderful snapshots with it.
I was, living in Kariba, Zimbabwe, at the time and I joined the local Art Group where we met up every fortnight for the best part of the day painting landscapes from photographs we had taken and then shared with each other, but they were mostly quite basic "Landscape scenes" more for reference to paint from.
We did venture out into the wild bush to paint live but that was always fraught with everything from the heat, flies and crawling insects to the danger of wild life, elephants, buffalo or even a rhino either curious to see what we were up or more likely objecting to our being in their space but most times we chose the safer spots like Spurwing Island and Lake View Hotel and photographs we taken randomly more as a reference to complete the painting at home or Art group.
At that time a gift of a second hand Pentax ME film camera with two lenses became my best friend and re-ignited my interest in photography to become a passion. I started shooting well thought out images, taking time to align for composition, lighting and interesting subject matter and including some really fun candid shots of friends and family. I became totally hooked.
Later years, in 2004, I bought my first digital camera, the Canon EOS 450D and a whole new photographic world opened up for me. The camera came with a Tamron 70-300mm lens with macro plus a Canon 18-55mm lens and I could furiously snap away without worry of the cost of film and prints and woo hoo -instant images.
I ran around like a demented fool snapping flowers close up and personal, people, birds and scenery and quite honestly some really weird subjects. The progression from there, naturally, was getting into post processing, my first being Picasa, then Gimp and finally plunging into the rather daunting Adobe Photoshop.
Now that I am living in the U.K. I have progressed onto a Canon EOS 70D and the Adobe CC collection and taken courses to improve my skills both in photography and processing.
England has some truly wonderful landscapes to photograph and if you can catch the light at dawn and sunset you will experience pure magic.