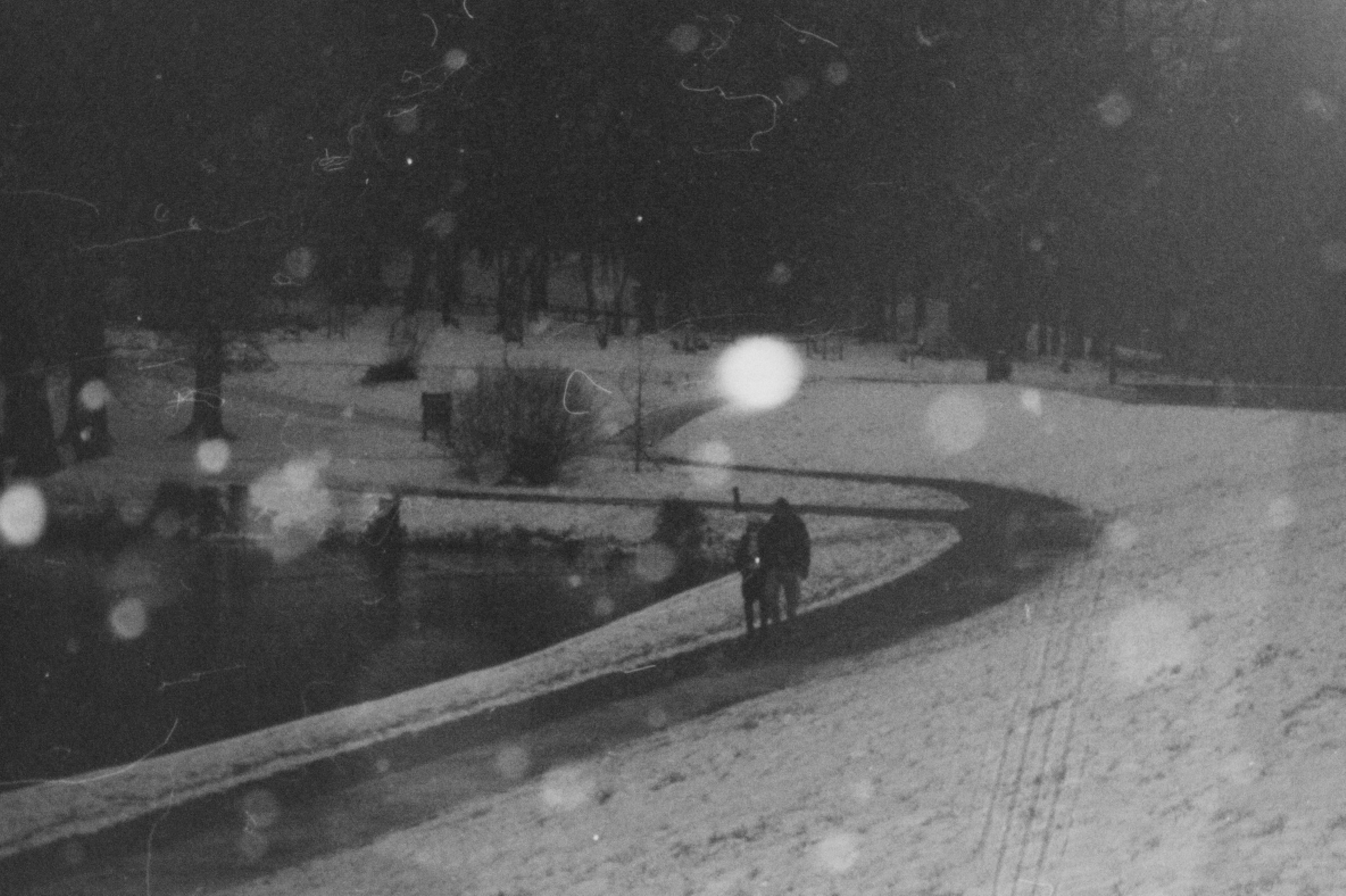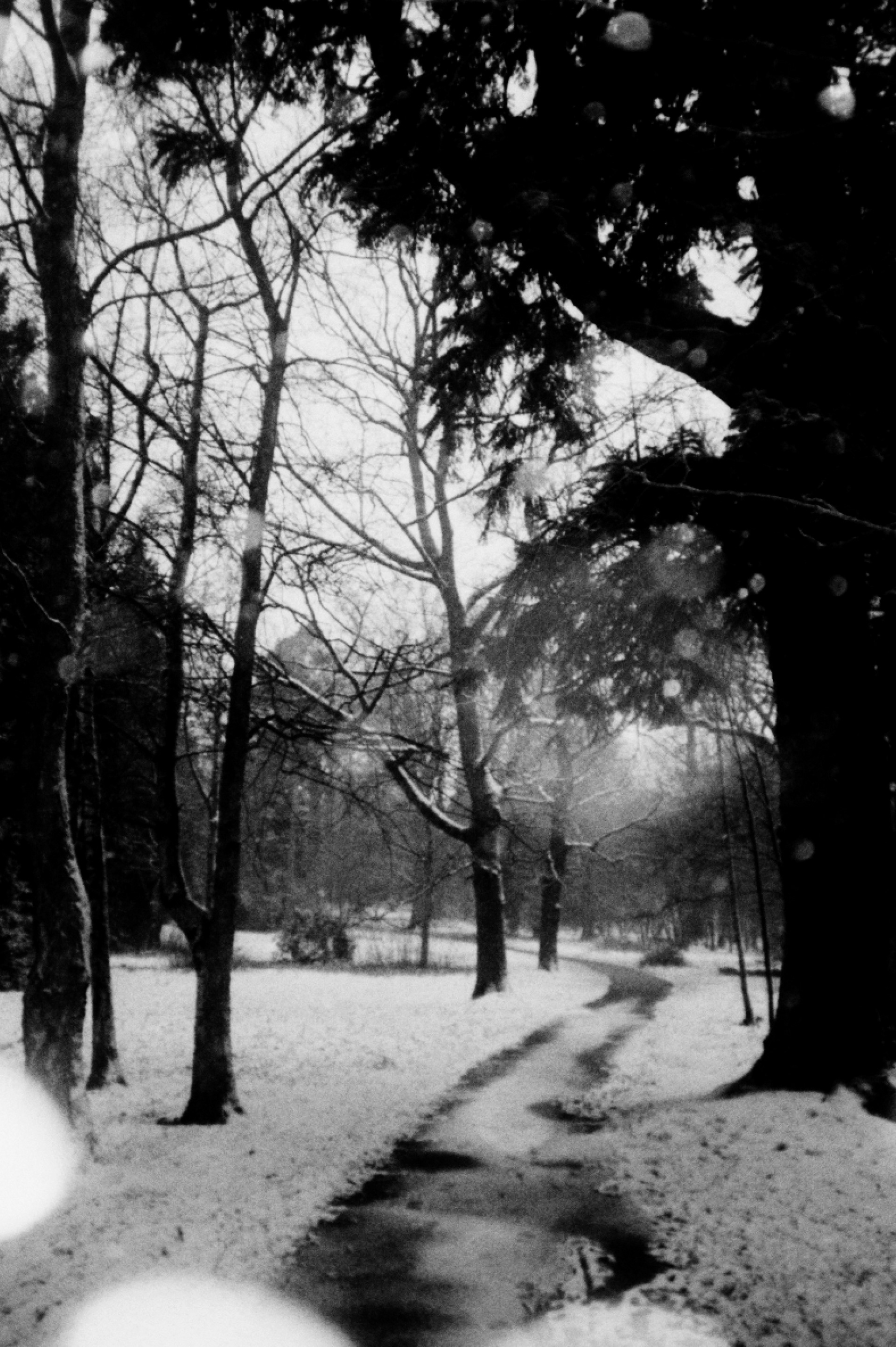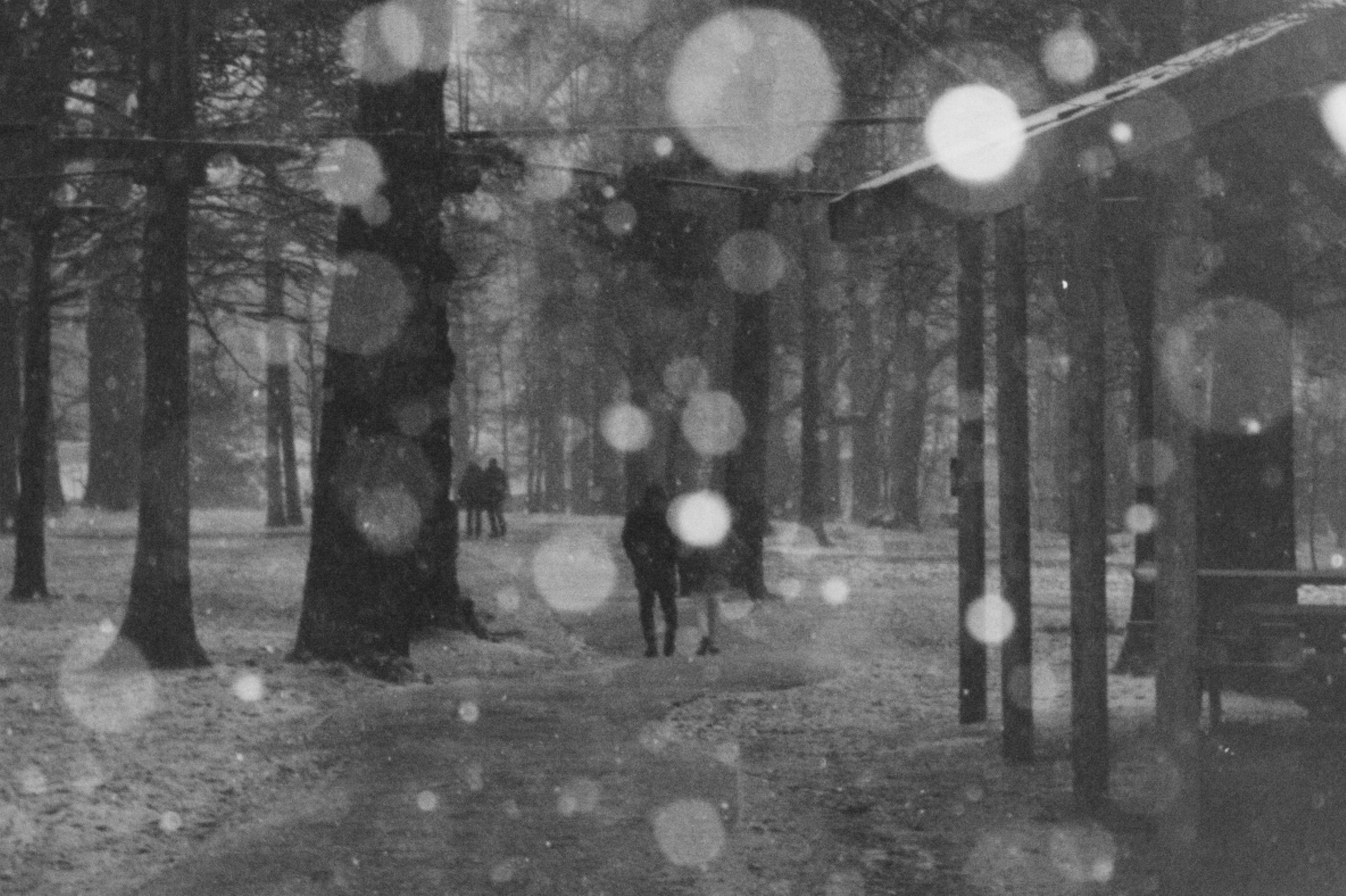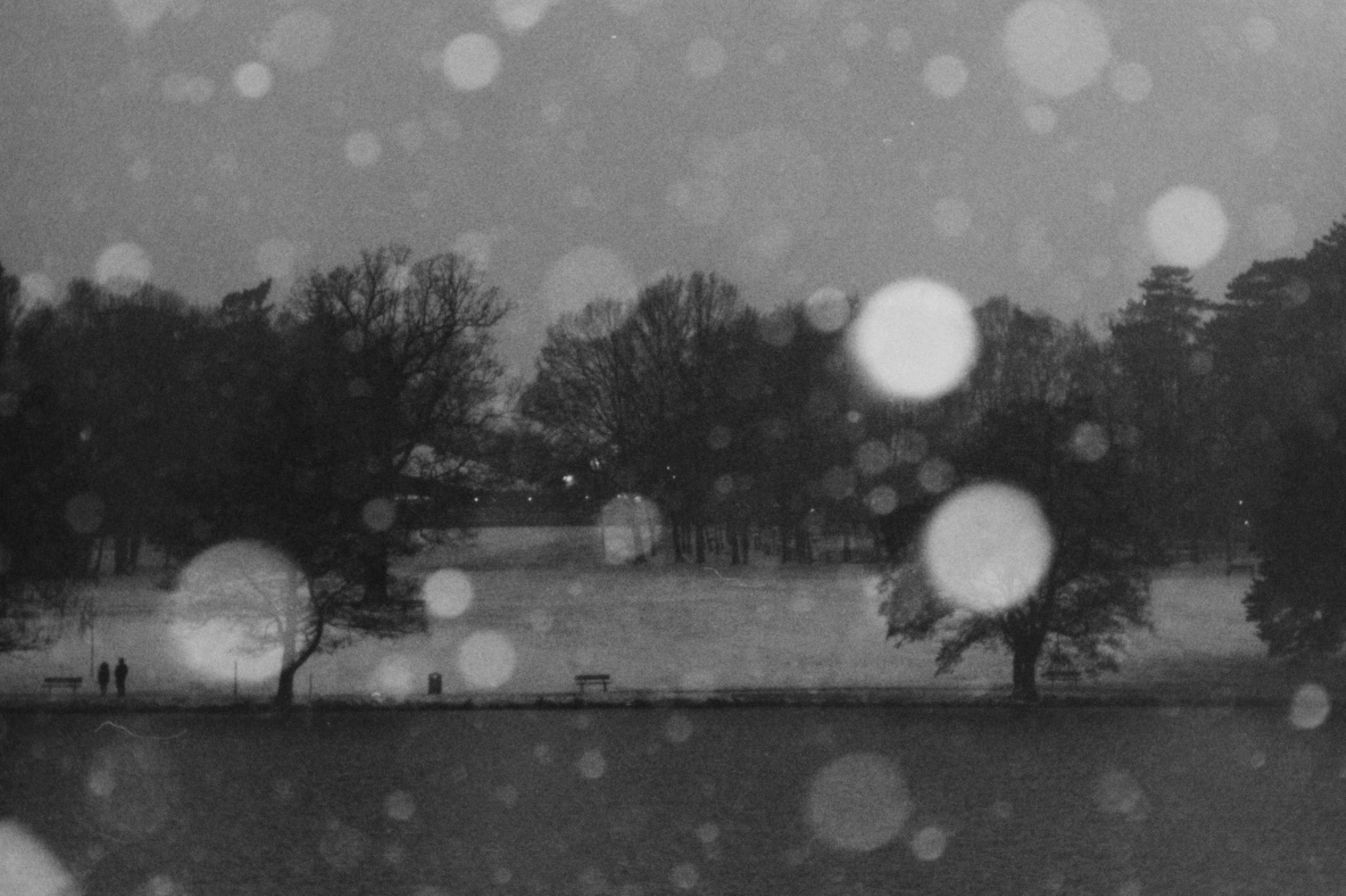 Think you need the latest, most expensive gear to be 'a photographer' 
– you're wrong, here's why… - Sarah Wanstall
Being part of NEG35 I have can hold my hands up to having a mini collection of film cameras stored in my spare room but despite their range in prices and 'retro appeal' it is the humble Pentax Espio 928 that took my most 'famous' photos. 
It was a cold, blistery and snowy day in March 2018 and I admit it was a day where I knew I should be out with my camera to catch the snowfall, but a good part of me just wanted to stay wrapped up in the warmth indoors. It was my partner in fact that dragged me out that day and I went with my pretty 'non-exciting' Pentax Espio 928, simply because that was what was loaded at the time. 
I brought this camera off ebay for just £5.00 second hand and it was, from a first viewing, quite standard looking. You have no manual control, not even aperture or shutterspeed modes, just a flash, a landscape mode and a timer – oh and double exposure mode – which is a little exciting but on the whole this was no flash or expensive camera. I liked it however as I could pop it in my handbag, what with it being light and compact, and it meant I could have a camera on me all the time for those quick candid moments. Plus it was dead cheap. 
I did like this camera for its easy double exposure mode which had previously created some interesting shots but the day we went out into the snow I was just shooting single exposures and to be honest not expecting anything groundbreaking as the light was low and murky. We were in our local park, Tilgate Park at Crawley, West Sussex and just did a lap round the lake there and came back – just a tad frozen. 
Later on when I had finished the roll, I developed it in my kitchen using my Rondinax machine and then scanned and uploaded the images to Flickr. 
Considering I am no pro photographer with a massive following I was as surprised as anyone else when the next day my phone was pinging every few seconds with notifications from Flickr. The views on a couple of the snow photos where going up and up by the minute – 2,000 views, 4,000, 5,000, 6,000 and then 8,000 views on one particular shot! I was blown away when I learnt that Flickr had selected three of my photos from that day for their 'Top 500 Photos of the Day' theme and that was why I was getting so many views and notifications! 
So it goes to show, these four photos, which by far have got the most attention compared to anything else of mine, were appreciated not because of the camera, the lens or the price tag involved but instead because of the content and creativeness of the photos. The snow flakes that were falling too close to the camera's lens to focus where coming out as white spots which added a magical wintering atmosphere to the scenes – which I believe is what caught the attention of Flickr and the following viewers – not the equipment that was used to capture it. 
So my point is you don't have to be a pro to get your photos out there and noticed, just pick up a camera – even a cheap £5 second hand jobby, load it up with film, get out there and have fun shooting then share what you have created with the world! 
NEG35 has a group on Flickr called 'NEG35 B&W film Photography' with currently 14 members and 918 photos. We invite anyone with a passion for black and white film photography to post their work up and share with us! https://www.flickr.com/groups/3169353@N22/
#NEG35 #Sarahwanstall #FilmPhotography #Blackandwhitephotography #PentaxEpsio928 #analogue #35mm